OUR RECOMMENDED Johnson & Johnson PRODUCTS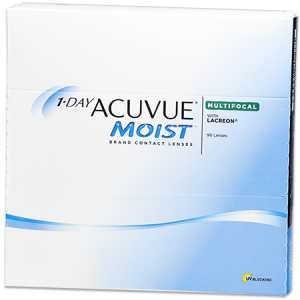 1-DAY ACUVUE® MOIST Multifocal
Product Overview 1-Day ACUVUE® MOIST MULTIFOCAL Contact Lenses are uniquely designed to provide crisp, clear, reliable vision at all distances enabling your presbyopic patients to continue to see distance, intermediate and near tasks. Patients can continue wearing contact lenses to do the things they love. #1 selling Daily Disposable Contact Lens Brand in the World. Blocks approximately ...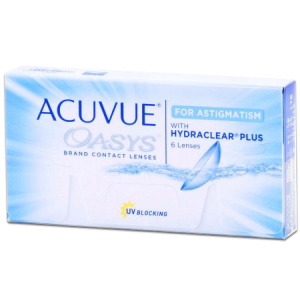 ACUVUE OASYS® for ASTIGMATISM
BLINK STABILIZED® Design helps minimize shifting and helps keep vision crisp, clear and stable all day long—even for people with an active lifestyle. KEY FEATURES Exceptional comfort meets visual stability in these contacts for astigmatism - when objects are blurry and shadowed at all distances, often accompanied by near or farsightedness. ACUVUE® OASYS® for Astigmatism 2-Week c ...